Innu Language Project (ILP)
The Innu Language Project (ILP), which began in 2010, has been a true collaboration between university researchers and Indigenous organizations. It has grown out of a number of continuously SSHRC-funded research projects, the largest of which are the CURA project, Knowledge and Human Resources for Innu Language Development, which ran from 2005-2010, and the Algonquian Dictionaries Project with sister project Développement de ressources éducatives en ligne pour la langue innue (2013-present).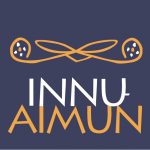 Project Achievements
The primary outcome of the ILP has been the pan-Innu dictionary database, which comprises over 27,000 words, with translations into both national languages, French and English. There are four printed dictionaries (English-Innu, Innu-English, Innu-French, French-Innu). As the only pan-dialectal dictionary of an Algonquian language, it is comprehensive but not exhaustive, documenting primarily traditional Innu vocabulary, and to a lesser degree neologisms (words for new items and concepts). The need for neologisms has been addressed through parallel projects which have recorded and created specific workplace vocabulary, for use in training and practice of interpreters and translators in various sectors (justice, health, education, and environment).
Thanks to continued funding from our partner organizations, primarily Mamu Tshishkutamashutau / Innu Education and Institut Tshakapesh, the ILP has been able to continue to develop Innu language materials including apps, glossaries, children's books, online interactive language lessons, and more.