The CURA Project (2005-2010)
Knowledge and Human Resources for Innu Language Development was a 5-year CURA (Community-University Research Alliance) project that ran from 2005-2010.
The project was funded by SSHRC (the Social Sciences and Humanities Research Council of Canada), with additional assistance was provided by:
Memorial University, the Sheshatshiu Innu First Nation (SIFN), Institut Tshakapesh (formerly l'Institut culturel et éducatif montagnais), Carleton University, Mamu Tshishkutamashutau/Innu Education (MTIE), NL Legal Aid Commission, the Mushuau Innu First Nation (MIFN), the Innu Nation, and other organizations.
Under the direction of Principal Investigator Dr. Marguerite MacKenzie, the CURA aimed to consolidate and extend existing linguistic documentation and applied materials in Innu-aimun. It also aimed to link and build on virtually all basic and applied research on the language, making Innu-aimun accessible to community members and others in various forms (e.g., through literacy training, the Internet).
In partnership with various organizations, the CURA helped to provide sophisticated print and electronic materials for modern communication in Innu-aimun, and collaborated with and trained Innu community members for on-going development in local linguistic research, literacy teaching and development, pedagogy, interpreting and translating, media (radio, print), and community leadership in research.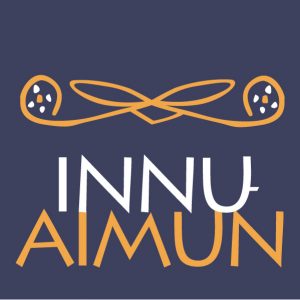 Project Achievements
the original Innu-aimun.ca website, which served as a project website, as well as an archive of Innu language resources
the integrated Innu-English-French dictionary for Labrador and Quebec
the Innu lesson book and accompanying CD, for the Sheshatshiu dialect
the Innu conversation CD and manual, now available as part of the Innu Conversations (Labrador dialects)
Innu literacy training: regular workshops for teachers, Innu staff, and classroom assistants in Sheshatshiu and Natuashish
Innu vocabulary workshops to collect and develop specialized vocabulary in the fields of education, justice, toponymy, health, social services, geology, environment, governance, and traditional culture; the vocabulary collected during these workshops were developed into glossaries, which is now also available in the online Terminology Forum. It is important to note that the workshops also served as valuable training for interpreters and translators working in each field.
the creation of a wide range of books in the Innu language; in its new incarnation as the Innu Language Project, more books continue to be produced in the language
the CURA aimed to promote language awareness within Labrador regarding issues around the use, development and maintenance of the Innu language